ABOUT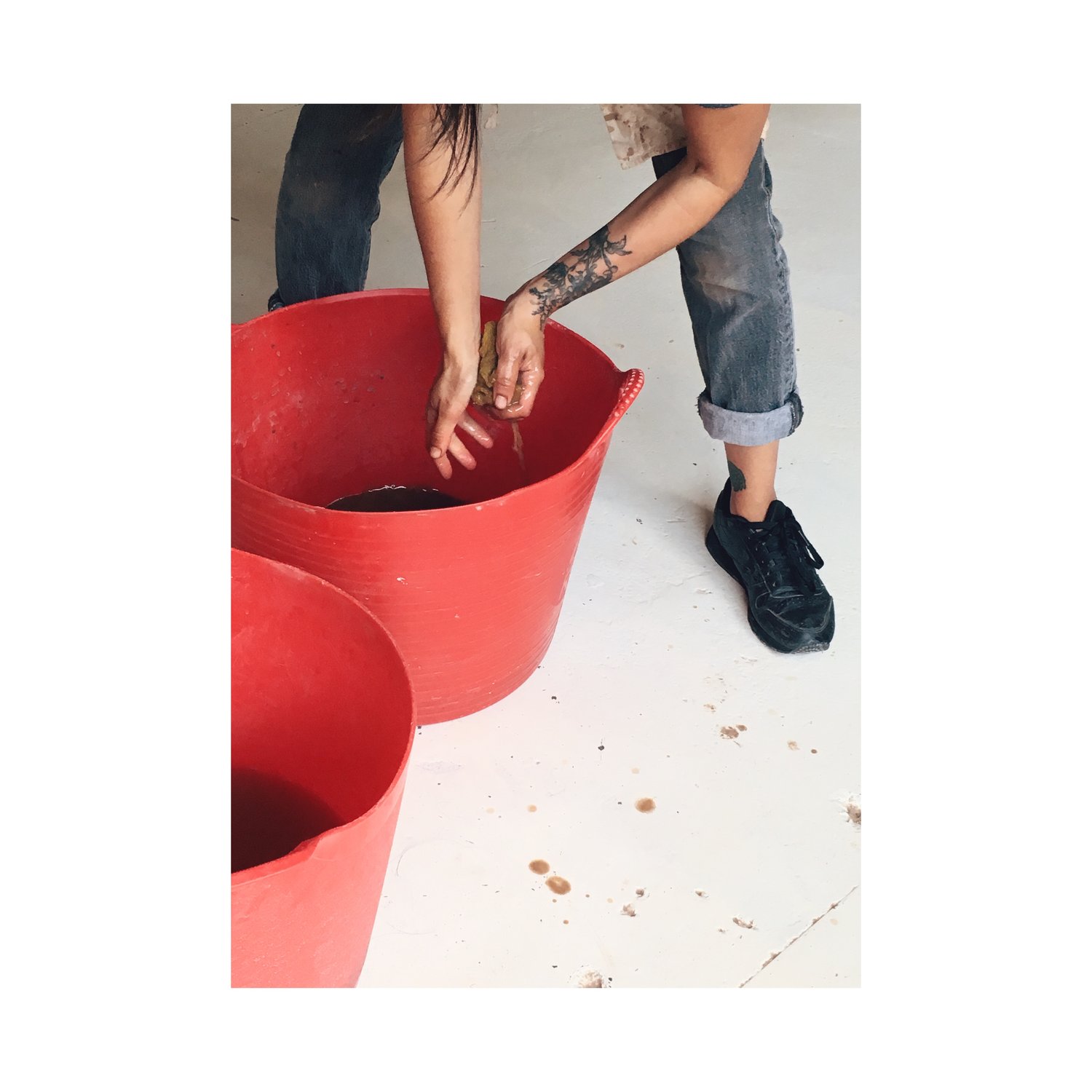 I'm Andrea Roman, a Ceramic Designer originally from Mexico currently based in London.

With a degree in Product Design and a specialised focus on ceramic slip casting from Universidad Nacional Autónoma de México, I moved to London in 2013 where I learnt how to throw on the wheel and felt deeply connected to this technique.

My work is characterised by the use of stained clay and the deliberate absence of glaze in a large portion of the surface of my pieces. Straight lines and simple forms provide the perfect canvas for me to focus on the clay body itself allowing me to experiment with texture and tone.

One aspect I like of my pieces is how they interact as a collective, forming playful rhythmic graphical compositions when displayed together, evoking a sense of movement and harmony. Inspired by design movements that celebrate the fusion of art and functionality, my work nods to the spirit of avant-garde aesthetics. I want my pieces to radiate playfulness and bring joy to those who use them on their daily routines.



I've also had the privilege of collaborating with renowned restaurants such as Kol, Ikoyi and Hide, where I've developed pieces that respond to the unique visions and requirements of the chefs. It has been an exciting opportunity to see my work in the realm of gastronomy and contribute to enhancing the dining experience.

You can purchase my work in various London locations including Tate Edit Shop, Momosan Shop, Toast, Pophams Home, Klei Shop, Workshop Coffee. And for those in Brighton at Workshop Living.





Don't hesitate to get in touch with any questions, I'll be happy to hear from you.