The Breakfast Club 2021
£

104.00 Sold Out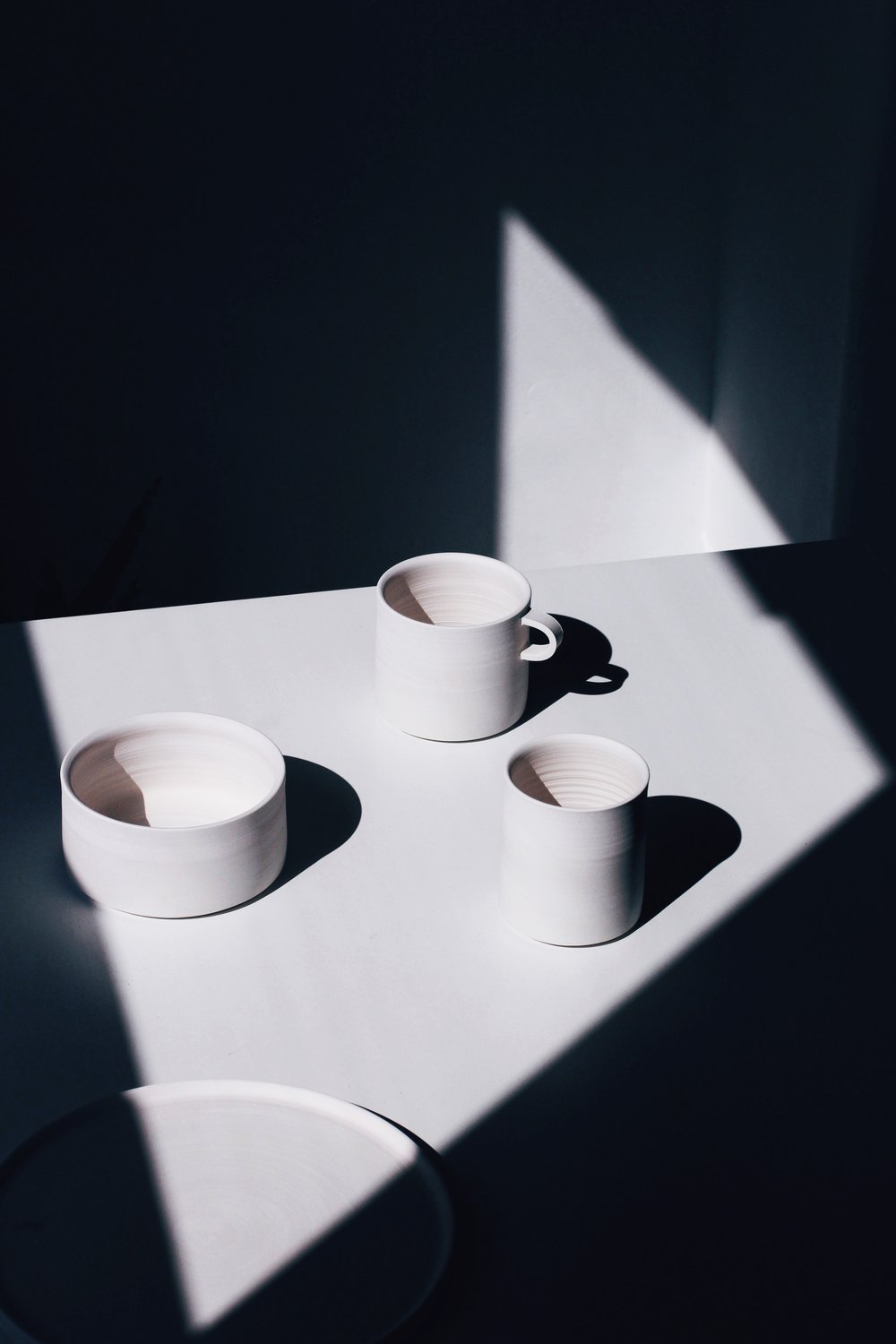 SOLD OUT UNTIL SPRING 2022
Choose between Wine, Sand and Dark clay colours.
For colour reference, scroll down to the pictures.
Wine: High fired smooth terraccotta clay finished with a clear gloss glaze that looks almost like an infinite black, rich iron flecks burst subtly in the outside surface, the colour of the clay is somewhere between terracotta and purple. Very pleasing to eat from as the glaze finish is very smooth.
Sand: Light smooth stoneware clay finished with a clear gloss glaze. Black iron flecks can be seen in the surface, sometimes a flash of warm colour will show too. Very pleasing to eat from as the glaze finish is very smooth.
Dark: Textured dark stoneware finished with a clear gloss glaze. The glaze blends with the clay giving it a patina finish where dark green and bronze hues can be appreciated. The finish on this glaze is a bit more irregular in texture than the above options, please note the texture on the clay can be slightly felt through the glaze.
*Please note all the pieces will be only glazed on the inside, the outside surface will be left unglazed as this highlights the qualities of the clays I work with. However I'm happy to glaze the top outside half of your cups and tumblers in case you dislike the rougher feel against the lips that the bare clay gives, please add a note when purchasing.
-
In a nutshell this is how it works: each month you'll receive 4 hand-thrown pieces at your doorstep paying a monthly fee of £104 x 4 months. By the end of these 4 months you will have a 16 piece table set paid through 4 friendly payments at a well discounted price.
This scheme allows me to know the exact number of pieces I'll be working on each month, making a much more clean and efficient production at the studio enabling me to lower the final price.
The entire table set consists of 16 pieces:
4 tumblers arriving end of May.
4 bowls arriving end of June.
4 cups arriving end of July.
4 flat plates arriving end of August.
You pay £104 each month during a 4 months period.
First box will arrive end of May. You'll get an invoice from me each time I ship a new box to complete your next payment.
Approx dimensions:
Cup Ø 9 x 7.5 cm
Bowl Ø 11.5 x 5 cm
Tumbler Ø 8 x 9 cm
Plate Ø 21 x 1.5 cm

- The Breakfast Club Membership works on a friendly scheme of 4 monthly payments of £104 (£416 total).
- Free UK shipping.
- Dishwasher safe, although hand wash is recommended.
- Only available for UK shipping.
Share