The Breakfast Club 5th Edition
£

96.00 Sold Out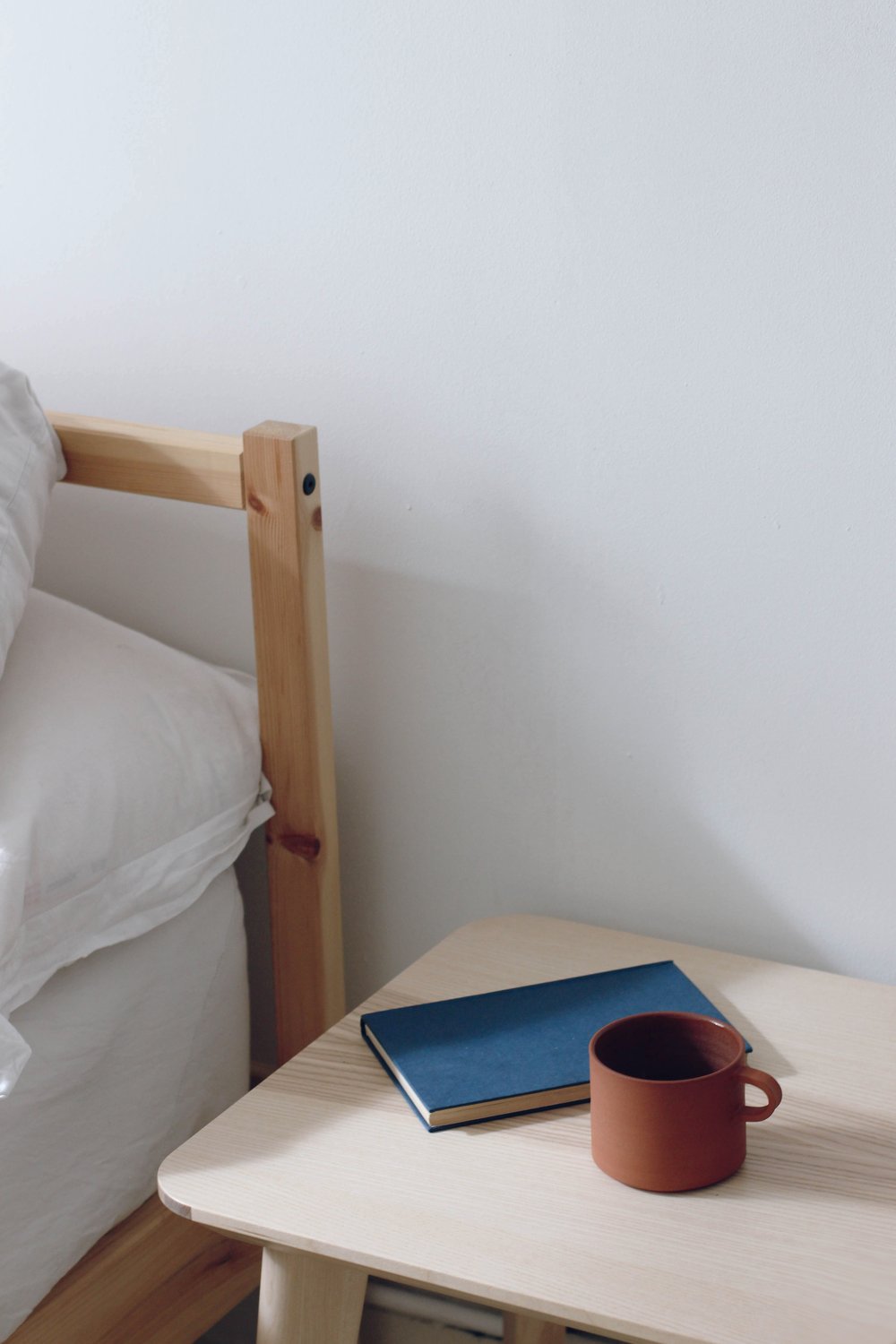 The 5th Edition of this scheme is sold out. 6th Edition will launch early 2020.
Gloss White: classic and durable glossy white glaze over a clay that resembles a sandy beach.
Terracotta: bold and eye catching warm terracotta finished with a gloss transparent glaze.
Marbled: earthy and unpredictable, each piece will have a landscape of its own, finished with either a gloss transparent glaze or a matte oatmeal glaze (please specify over the notes).
For the 5th edition, I decided to keep collaborating with the talented designer and potter friend Grace McCarthy because her flat plates are just perfect, keeping a very subtle, neutral and graphical aesthetic on the set.
In a nutshell this is how it works: 4 hand-thrown pieces at your doorstep x 4 months = 16 piece table set in 4 friendly payments.
I consider it's important to take the time to enjoy small details from everyday life, breakfast is one of those moments that people tend to skip or rush. I hope this set encourages you to take it slow and share conversations and moments with the ones you love.
The Breakfast Club Membership was thought as a friendly scheme to help you get your own hand-thrown breakfast set at a really good price. This scheme allows me to know the exact number of pieces I'll be working on each month, making a much more clean and efficient production at the studio enabling me to lower the final price.
The entire table set consists of 16 pieces:
4 tumblers, unglazed on the outside.
4 cups, glazed top half if choosing white glaze, unglazed on terracotta and marbled.
4 bowls, unglazed on the outside.
4 flat plates, unglazed on the outside.
You pay £96 each month during a 4 months period.
First box will arrive mid May. You'll get an invoice from me each time I ship a new box to complete your next payment.
Only 6 memberships will be available.
Approx dimensions:
Tumbler Ø 8 x 9 cm
Cup Ø 9 x 7.5 cm
Bowl Ø 11.5 x 6 cm
Plate Ø 20 x 1.5 cm

- The Breakfast Club Membership works on a friendly scheme of 4 monthly payments of £96 (£384 total).
- Free UK shipping.
- Dishwasher safe, although hand wash is recommended.

- For European countries: Please get in touch before placing any order for detailed shipping costs outside the UK. No shipping available outside Europe.
Take part in the revival of traditional crafts in this system of mass consumption and mass disposal. Support people in your community making stuff. Say no to machines or exploited workers from abroad and be part of 'The Breakfast Club'.
Disclaimer:
Terracotta is a low fired clay which can last a life time if treated carefully.
Marbled and sand clays are both stoneware, fired at a higher temperature, making these more resistant options.
Gloss glazes (transparent and gloss white) are smoother surfaces that are more resistant to stains and cutlery marks than matte ones (matte oatmeal).
Share