Private Throwing Session
£

78.00 Sold Out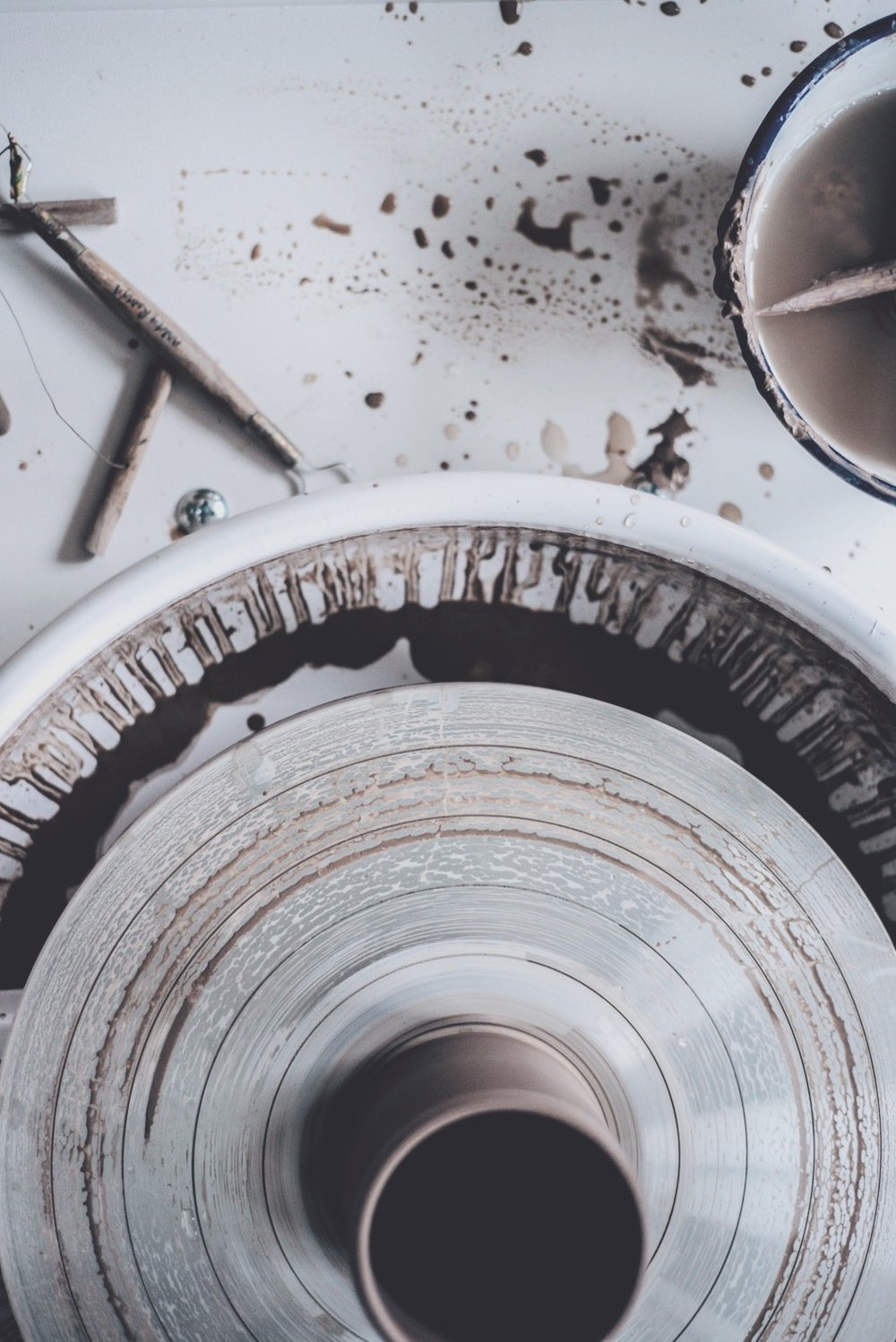 SOLD OUT. Get in touch if you are interested.
These 2hr* private sessions are held at my studio in East London E3 3LT. Sessions are offered Monday and Wednesday from 9:30-11:30am and Monday evenings from 6:30-8:30pm during the month of July. Please email me to arrange a convenient date.
These sessions are perfect for people looking to have their first go at the wheel or beginners who are looking to improve their throwing techniques via a personalised 'trouble shooting' session.
During the session you will be guided throughout the steps to get a lump of clay ready to throw it on the potters wheel. You will learn about the different clays available and their characteristics, how to wedge properly to remove any air from the clay, centre your clay on the wheel and turn it into a vessel through a series of different techniques. You will also learn how to reclaim your own clay so you can continue with your ceramic journey anywhere you go.
If you'd like to keep your pieces, I'd be happy to glaze them and get them ready for you to collect for an extra £25. You can decide this on the day. Pieces will be ready to collect from my studio 3 weeks after your session.
If you'd like to come back to trim and glaze your own pieces, you can do so by purchasing 2 or 3 sessions in total (one for each activity, throwing / trimming / glazing). In each session I will guide you through everything you need to know to trim and glaze your pieces successfully and go back home with a collection of vessels made by you from start to end. E-mail me to arrange schedule before purchasing. Purchasing 3 sessions gives you 10% discount.
This is a good opportunity to create a beautiful handmade gift for a friend or for your own home while learning something new.
If you are planning to gift this private session to a loved one, I can send the hard copy version of the ticket to your desired address.
Feel free to e-mail me if you need more information.
*Please note the session includes a 15 minute tidying up before the class finishes and they are scheduled to start and finish sharp on time.
-
Pictures by Sebastián Ayala
-
Share